Polymer coated potassium nitrate(PC NK)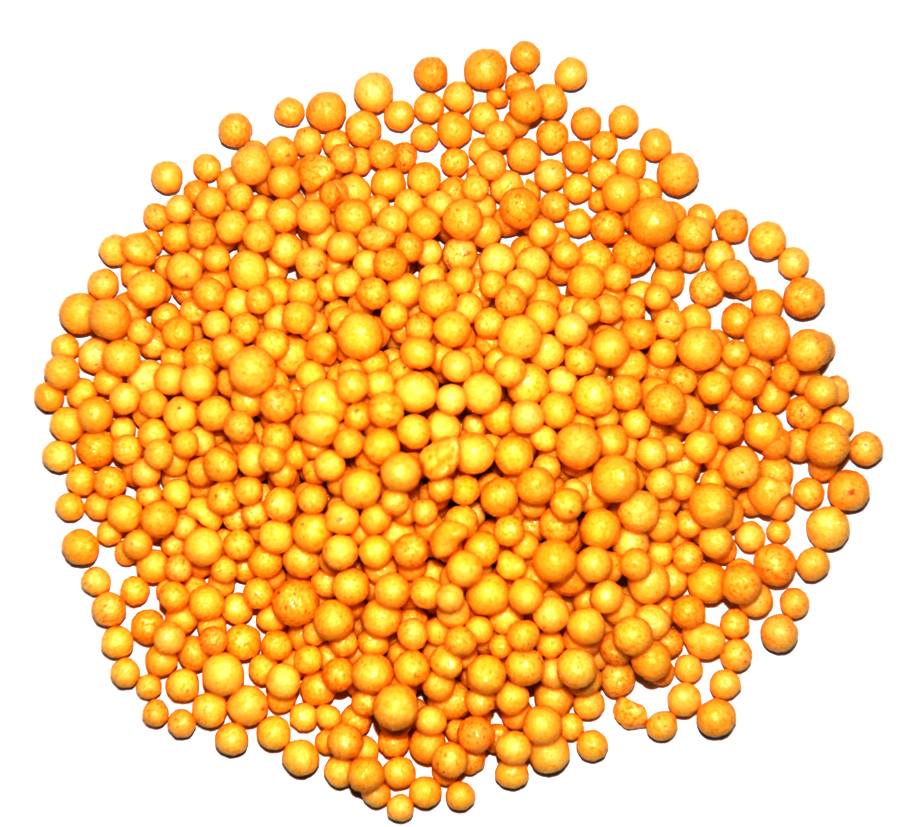 Product name:
Polymer coated potassium nitrate(PC NK)
Total nutrient:
Category:
high potassium type
Nitrogen Content: 11-12%
Potassium oxide content:43-44%
Color: Yellow granule
Figure:Spherical
Particle size: 2-4.75mm
Package: 9.5kg/bag
Product description:
1、Products with the leading non solvent coating technology, the core of foreign imports of fertilizer, coating materials can be degraded completely.
2、Nutrient release patterns meet crop growth requirements,high utilization rate of fertilizer,Green environmental protection.
3、100% plant nutrients, does not contain any impurities,The nutrients promote each other, play a synergistic role,Effectively improve crop quality and yield.
4、highend resin coated potassium nitrate ,release stability, precision and safety.It is the first choice for high value economic crops, such as fruit trees, vegetables, melons, potato, sugarcane, tea, flowers, lawn, tobacco and so on.
Grade list: