Polymer coated urea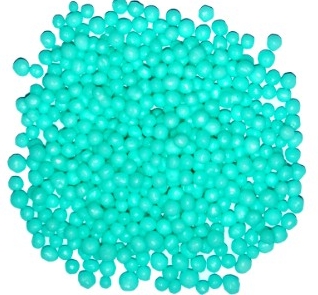 Product name:
Polymer coated urea
Total nutrient:
Category:
Nitrogen content:44% - 45%
Color: Green/White/Yellow/Blue/Magenta
Figure: Spherical
Particle size: 2 - 4.75mm
PH: 7.0
Density:1.3
Package: 20kg/ 25kg/50kg/1MT
Product description:
1. The coating ratio of 60day Polymer coated Urea drop down to 2.3% and the nitrogen content of it is over 45%,which is the highest of the world.
2、Initial release rate of nitrogen is less than 1%(25℃,24h), far better than the national standard.
3、Flexibility of longevity from 40 to 300days at 25℃.
4、Release for every urea particle is homogeneous. Resin coating is very smooth and uniform.
5、Release curve into "S" type,Consistent with the crop absorption of nutrients.
6、Smooth surface and uniform particle size is conducive to the mechanization of fertilization.
7、With the non solvent coating technology, the film can be completely degraded,Green environmental protection.
Grade list